Breast cancer is the most common invasive cancer in women, and the second main cause of cancer death in women.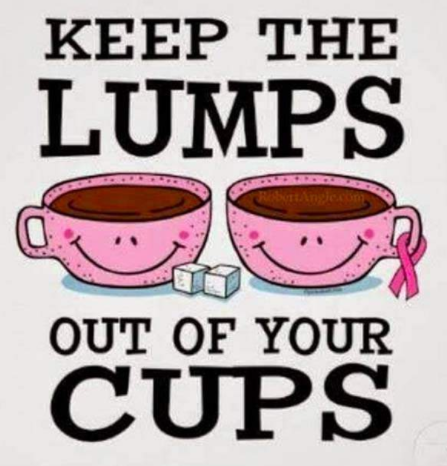 1 in 8 women will get breast cancer.
Breast cancer is the #1 cancer in women and the 2nd leading cause of death of women.
A woman is dianosed with breast cancer every 2 minutes.
A woman dies of cancer every 13 minutes.

Janice had no family history of breast cancer, no particular risk factors for the disease not to mention she has always been vigilant with her health.

Join Donna and Janice in the video below as they discuss Janice's story and experience with breast cancer.

With more awareness and prevention we hope to help put an end to those lumps in our cups!
Interested in learning about the products that Janice uses and recommends?

Click on the "cups"! :)


#LiveWellJourney