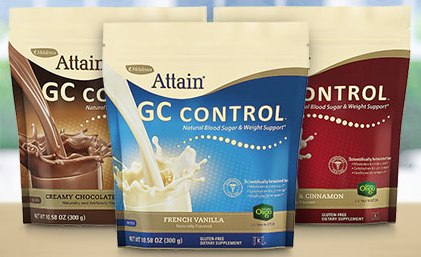 When combined with exercise and a healthy diet, GC Control™ can help promote a healthy weight and body composition.
Inside is a scientifically formulated blend of natural ingredients, combined with patented Oligo® technology.
Each shake provides your body with an ideal low-glycemic nutrient balance that's high in protein and fiber, with limited net carbohydrates.
It's even Gluten FREE!
It is engineered specifically to help you actively support a healthy weight, strong cardiovascular system and normal blood sugar metabolism.
I love that is also helps reduce carbohydrate and sugar cravings!
Interested in how you can get GC Control™?


Other Articles:
37 Things You will Regret When You're Old
Alergy Trigger in Personal Care Products